Y'all we were home for 2 1/2 days before we headed back to our beach cottage.
We are so anxious to get everything finished before Spring officially arrives.
While we were at the beach this time, we did spend some time thrifting for more items to add to the cottage.
Unfortunately, we didn't find what we were looking for this trip.
Nothing will beat the French Champagne Crate we found last week, but I've found one great item to add to the cottage.
This well worn cutting board was a $7.00 Habitat for Humanity ReStore find.
Next, week on Thrifting With The Gals, I'll be sharing a round up of all the thrifted finds that have went into decorating the Beach Cottage so far.
This past week I shared How to Make a Nautical Mirror with 3 Thrifted Finds and also revealed the Wood Accent Wall and storage bench.
Both of these projects made such an impact on the tiny living room.
I also shared some tips for refreshing your front door for Spring on this post.
Another favorite DIY Project for Spring was this Terra Cotta Pot Spring Wreath.
Featured This Week
I was so honored to see these blog posts being featured on other blogs this past week.
(Posts on The Ponds Farmhouse may contain affiliate links. As an Amazon Associate, I earn from qualifying purchases. See the full disclosure details here.)
---
Adventures off the Dirt Road
Why Didn't I Think of That?
Each week there are so many wonderful blog posts, and I'm sharing some of my favorites with you today.
There are so many creative ideas, and I'm always asking myself, "Why didn't I think of that"? LOL
As the days get longer and you can feel Spring approaching, thoughts turn to our outdoor spaces. Here are some of my favorite garden bloggers with some tips to help us get started. As a wanna be gardener, I need all the help I can get.
Check out these 17 Simple Spring Garden Ideas from Stacy LIng at Bricks N Blooms
I really need this Beginner's Guide to Companion Planting in a Vegetable Garden from Kim at Shiplap and Shells
How to Start a Cutting Garden This Year – Jennifer at Cottage on Bunker Hill
Growing Roses – Mary at Life at Bella Terra
---
Spring Inspiration
Spring Table Setting Green with Envy – Ann at Dabbling and Decorating
5 Easy Ways to Decorate your Kitchen for Spring – Robyn at Robyn's French Nest
Spring at The Crowned Goat Cottage – CoCo The Crowned Goat
10 Ways to Organize with Vintage Decor – KariAnne at Thistlewood Farms
Up-cycled Garden Fencing Cloche – Lora at Lora Bloomquist
One Last Share
I was blown away by this post from Karin at Karins Kottage – Our Italian Palace is coming Alive. What an exciting undertaking.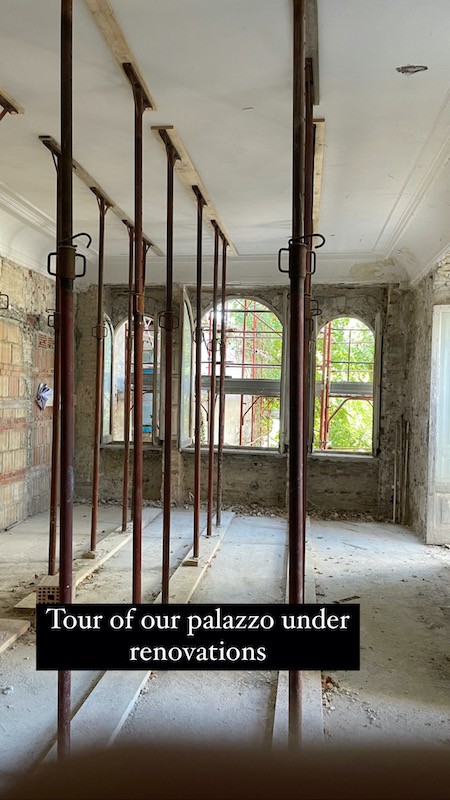 ---
Things I'm adding to my cart this week
I'm always looking for new decor or craft items and here are a few things that I've added to my cart. Some are on their way and other's I'm still thinking about.
I've got a project idea and this Air Dry Clay is on it's way to my door.
We love making this recipe and decided to add these Oyster trays to our Beach Cottage.
I've been hearing so many great things about these Microfiber Cleaning clothes and finally got my own.
My daughter lost 15 .lbs in one month so we ordered this book.
Y'all saw how I made these napkins with this roller and I'm thinking about making some with this style roller.
I've got these napkins and this tablecloth in my cart right now. Decisions, decisons?? Should I order them or try to make some with my rollers?
I'm also loving this adorable table runner.
What do you have in your cart right now? I'd love to know.
Thanks so much for stopping by today and I look forward to sharing my next adventure with you.