Y'all, this week was the best. We started a new Thrifting series and we had the best time. In addition, there were so many great tips from off the Dirt Road this week.
Dirt Road Adventures – Thrifting with the Gals is a recap of the week and some behind the scenes happenings from our first official thrifting adventures. We learned a lot about each other's thrifting style and we advised each other on purchases! In addition, we encouraged those who couldn't get out due to the bad weather and most importantly we had so much fun.
Each week we are going to take you along on our Instagram stories and we will have guests joining us from around the country.
(Posts on The Ponds Farmhouse may contain affiliate links. As an Amazon Associate I earn from qualifying purchases. See the full disclosure details here.)
Some of our advise (or my advise) LOL
Although we couldn't go shopping together, don't worry we were still there to support each other.
First, Ann at Dabbling & Decorating , found this great Apothecary Cabinet and didn't buy it. Oh my! When I saw it, I encouraged her to go back and get it. Needless to say, it is now in her sunroom!
Prices Vary
Kim at Shiplap and Shells found these handblown glasses. We were back and forth about whether they were a good deal or not. I'm sure she regretted asking our advise!!! LOL
One thing we learned, is that prices vary so much from location to location.
Thrifting Weekend
Kristen at White Arrows Home shared how much fun a girls weekend can be in her neck of the woods. We need to plan a trip!!!!
That One Great Shop
Stacy at Bricks N Blooms couldn't get out to thrift, but she shared her favorite shop and I'd love to be able to visit it. I'd love to visit all these locations at some point.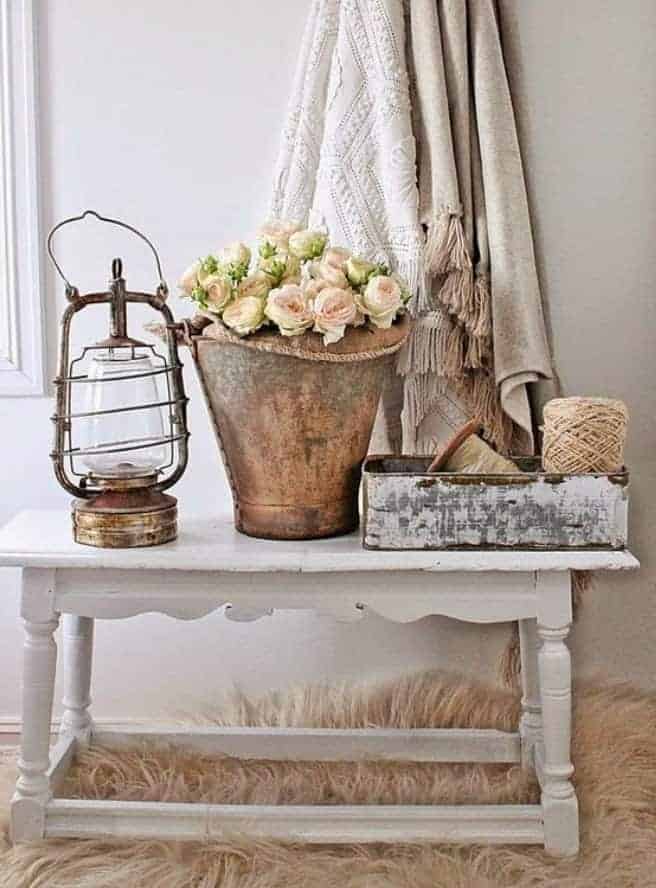 My Latest Find
This is my best deal from last week and my inspiration photo! Do you think I l can pull it off?
Stay tuned for the reveal.
Other Adventures at the End of the dirt Road this week!
Who's ready for Spring? This tablescape is just a Promise of Spring and it's filled with vintage finds.
17 Must Have Farmhouse Trends 2021 and Easy Thrifted Lamp Makeover were also popular posts.
Adventures off the Dirt Road
Why Didn't I Think of That?
Each week there are so many wonderful blog posts, and I'm sharing some of my favorites with you today.
There are so many creative ideas, and I'm always asking myself, "Why didn't I think of that"? LOL
A DIY Adventures
Sarah at Thrift Décor Chick – shared this cute Faux Olive Tree that she made for a fraction of the cost in the stores.
My friends Anne & Ann Marie at Simply 2 Moms shared this great DIY Beadboard Drying Rack tutorial. It's a Ballard Designs Hack and I love it.
A Great Tip Adventure
Do y'all remember when I shared how I used old family photo's to create a Gallery Wall in my powder room last year? If you missed it, you can see it here.
Well, I had many people concerned that my photo's would be damaged. Since there is no window in the room, I wasn't concerned. However, Marian at Miss Mustard Seed shared this post about Scanning Old Documents and Photo's and I wanted to pass along the information. This is a great way to use those treasured heirlooms and not worry about damage to the originals.
A Yummy Recipe adventure
I love Brownies and Paula at Virginia Sweet Pea shared this yummy Best Homemade Brownie Recipe. I can't wait to try it.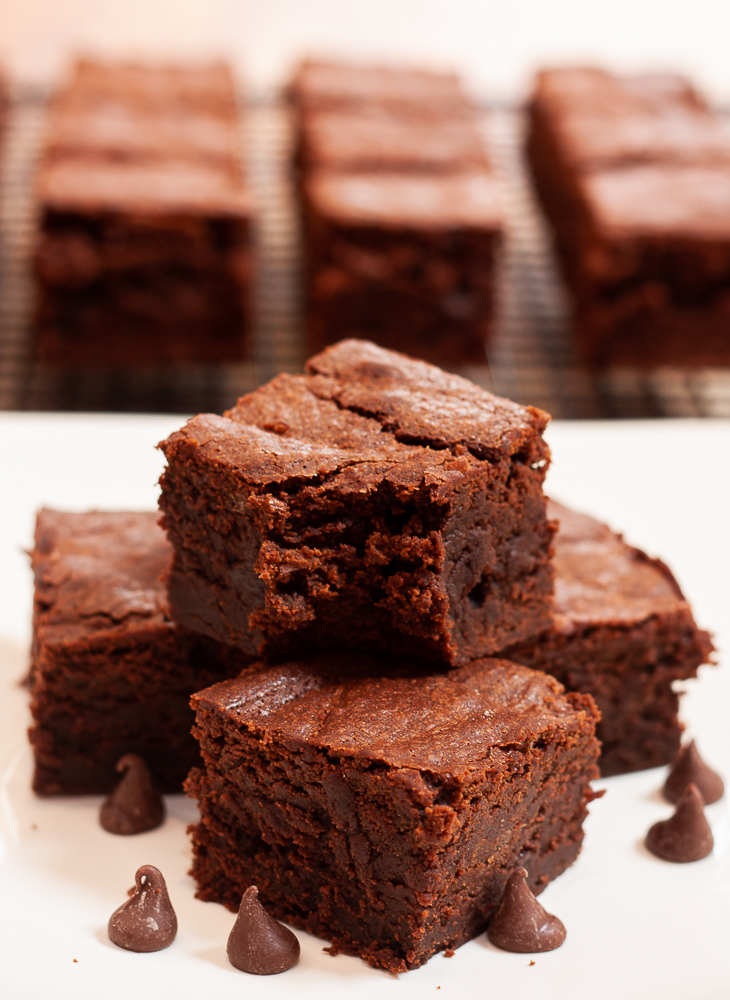 Some other adventures you might enjoy
I'm definitely reading this! A book review from Cozy Little House – Before She Knew Him
Jen at City Farmhouse – Saved Big on This Trend and I can't wait to try it. This is a great example of a trend that you can do without the expense.
Although Valentines Day is past, you have to see Michele at Vintage Home Designs Charcuterie Board that can be adapted for any occasion.
If you love old houses, you should see this post from Kim at Shiplap and Shells – Why we fell in love with our 100 Year Old Beach House.
Shopping Adventures and a trend or two!
My favorite rug from Boutique Rugs – This textured jute rug. Use code PONDS60 for a 60% discount on any of their rug.
My kitchen rug and the guest bedroom rugs are equally wonderful.
Antique Candle Company
You can now find candle melts as well as the best scents in candles here.
I hope y'all have the best day!
xoxo,
Rachel