Happy Sunday Friends! I'm so glad you stopped by today. This is were I get to share some behind the scenes activities, a look back at the past week on the blog and some of the creative ideas I found around the web.
Last week was all about the transition from Winter to Spring here at the Ponds Farmhouse.
I began with some retail therapy which resulted in some great spring florals and porch decor. My girlfriend and I spent several hours in a floral warehouse and boy did we score some great treasures.
I can't wait to share how these will all be used this spring, but in the meantime here's a sneak peek.
I was so excited about these plum stems and will be using them in many areas this spring.
And who could resist this cute little Easter Wreath? Can't wait to add it to my Easter decor.
---
Click Photo to Shop
---
This is a look back at all my adventures this past week.
Thrifted Finds this Week
I didn't load up my car this week but these were such great deals that I'd call the week a win!
I scored all 3 of these wooden kitchen tools in the little crock for only $9.00 total. Yeah me!
Obviously, I don't need any more rolling pins but these were such great deal, I managed to find a spot for them. LOL
On the Blog last week.
I had a lot of DIY Projects that I completed and shared last week.
First, it was some Fresh Boxwood Topiaries with Lemons and you can see the tutorial here.
My husband and I flipped a thrift store shelf and made a Shaker Peg Rail with a Shelf for Thrifting with the Gals. In addition, you can see more tips for shopping wooden items at thrift stores. See tutorial here.
Lemons are great for a transition from Winter to Spring and I updated a basic wreath for $14.00 by adding a garland and lemons. See all the details here.
In addition, I shared this easy and fun DIY for making Moss Shamrock Placemats for a St. Patrick's Day Tablescape.
Adventures off the Dirt Road
Why Didn't I Think of That?
Each week there are so many wonderful blog posts, and I'm sharing some of my favorites with you today.
There are so many creative ideas, and I'm always asking myself, "Why didn't I think of that"? LOL
Kim at From Farmhouse to Florida had this clever idea for storing your silk flowers. You know I need this one after adding all those florals to my stash this week.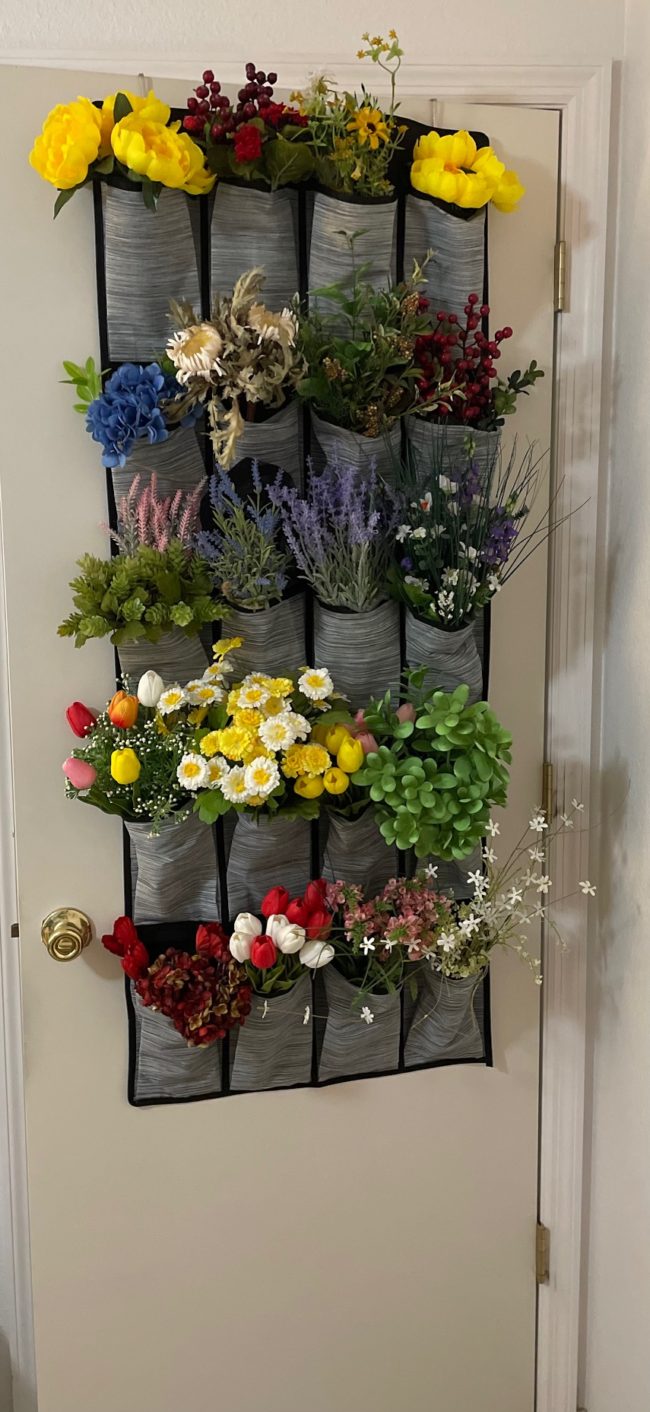 Look how pretty this homemade Taco Seasoning Recipe is. Wouldn't this make a great hostess gift. Check out this recipe from Lois at Walking on Sunshine Recipes.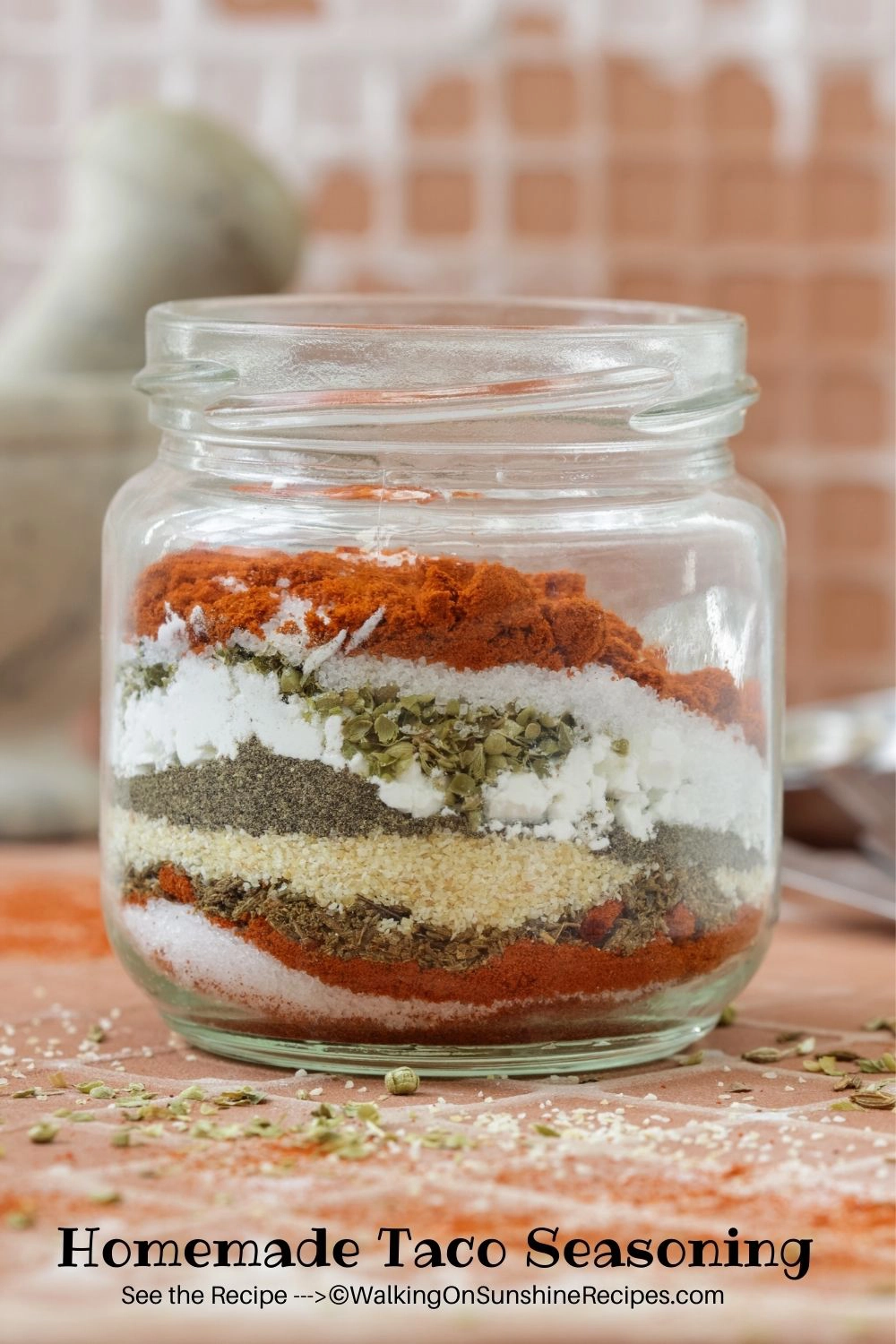 I love vintage stools and Kim at Shiplap and Shells shared 7 Ways to Use a Vintage Stool.
I loved all the Spring Inspiration shared by Debra at Common Ground.
Bits and Pieces
See these tips from Stacy at Bricks N Blooms on How to Decorate on a Budget with Thrift Store Finds.
Niki at The House on Silverado inspired me to pull out my vintage sewing machine drawers and use them on this post.
Wow, talk about taking on a project! See How to Remove a Tile Backsplash from Simply 2 Moms!
What about a 3 ingredient Tomato Soup Recipe from Michele at Vintage Home Designs
You have to see this DIY Birds Nest in 5 Minutes from Cindy at Cloches and Lavender
Jen at Midwest Life and Style shared these tips to Style Your Kitchen Counters.
What to Look Forward to this week!
You may have noticed that I've shared a few project with lemons this past week and that's because our virtual Supper Club will be sharing our Italian Themed Tablescapes on Thursday and our full menu and recipes on Saturday!
In addition, I have a few more projects to share that you might see on my table. I have had so much fun putting this whole table together and I hope you enjoy it was much as I do.
I'll also be sharing some more St. Paddy's Day ideas this coming week and I hope you stop by!
Thanks so much for joining me today!