New Blog Theme
Hey Y'all, did you notice anything different?
You may have noticed that I was absent for a few days at the beginning of the year.
I've been working really hard to make my blog more user friendly.
I've completely changed the appearance and eliminated all I can.
I hope you like the changes.
Thanks!!
I have been writing this blog for two years and I want to thank you for being on this journey with me. Without your words of encouragement, I wouldn't be able to do this.
The past two years have been so amazing. I've learned so much. Just when I think I've mastered this blogging thing, I realize I've still got so much more to learn.
I love sharing my ideas and my passion for decorating, diy and entertaining with you. Therefore, I'm trying to learn as much as I can to make your experience enjoyable.
Word of the Year – Authentic
Do you pick a word of the year? I like to pick one word to help me focus and stay on track!
This is my word for the year. AUTHENTIC
It's so easy to get caught up in what everyone else is doing or telling you that you should be doing.
Then you realize you are not being true to your authentic self.
My goal for this year is to write and share what I love, what makes me happy.
I feel that if I'm sharing my passion instead of what someone else expects me to share, I'll be happier and that will shine through. Hopefully, it will make you, my readers happy as well.
What is my passion? I love creating a unique home that is full of vintage and diy projects. An eclectic, curated home that doesn't feel like a showroom but a collection of well loved pieces that work beautifully together.
I'm a trash to treasure enthusiast, who takes pride in finding a roadside piece of junk and turning it into a treasured piece of home decor.
I'm fortunate to be part of Thrifting with the Gals, which is a group of Instagram friends and bloggers who share a passion for vintage & thrifted decor. We share our adventures on Instagram stories weekly and the third Thursday of each month we give you tips and ideas on the blog.
I love to entertain and although these past two years have been difficult, I've joined with some wonderful friends across the country to share a virtual Supper Club table theme. So although I'm not entertaining in person as often, I still get to set my table for you on the fourth Thursday of each month.
In addition to the table setting, we share a full menu and recipes based on the monthly theme. You will see those on the fourth Saturday of each month.
I love that my job is sharing with you, so get ready for lots of authentic inspiration in 2022.
---
This is a look back at all my adventures this past week.
In case you missed it
First,, I updated the front porch planters with foraged natural elements. You can see all the details here.
Next, I shared how to repurpose an old TV cabinet into a creative Jewelry / Lingerie Cabinet.
I found some reclaimed wood and made this Candle Centerpiece.
Want to make you home cozy for Winter? Check out these Best Winter Decorating Tips.
---
Adventures off the Dirt Road
Why Didn't I Think of That?
Each week there are so many wonderful blog posts, and I'm sharing some of my favorites with you today.
There are so many creative ideas, and I'm always asking myself, "Why didn't I think of that"? LOL
My Thrifting with the Gals friend, Ann from Dabbling and Decorating shared 16 Easy Salvaged Window Ideas.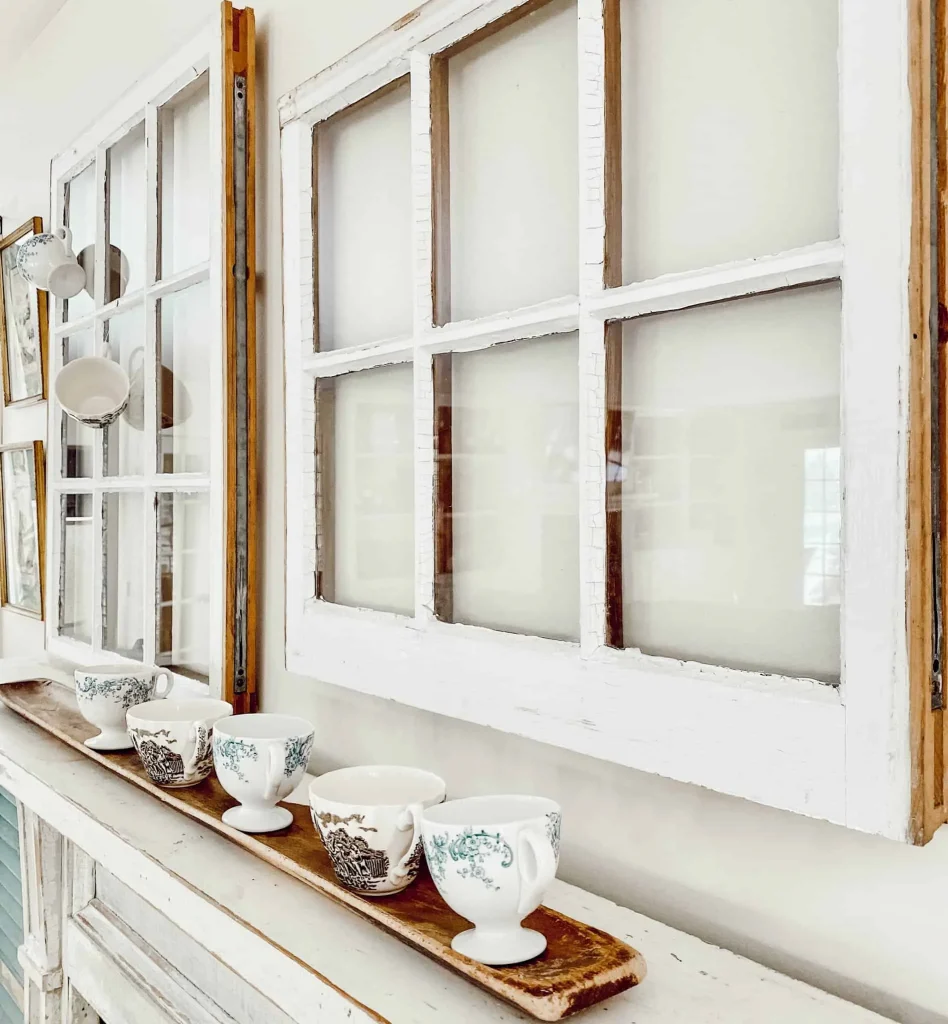 My creative friend Michele at Vintage Home Design made the cutest Heart Placemat by recycling a sweater.
---
Some Gardening Tips
My friend Kim has the most gorgeous garden and she's sharing her 2022 Seed Selection for Cut Flowers. You don't want to miss it.
Stacy at Bricks N Blooms is sharing 7 Easy Indoor Gardening Tips for Beginners. That definitely me!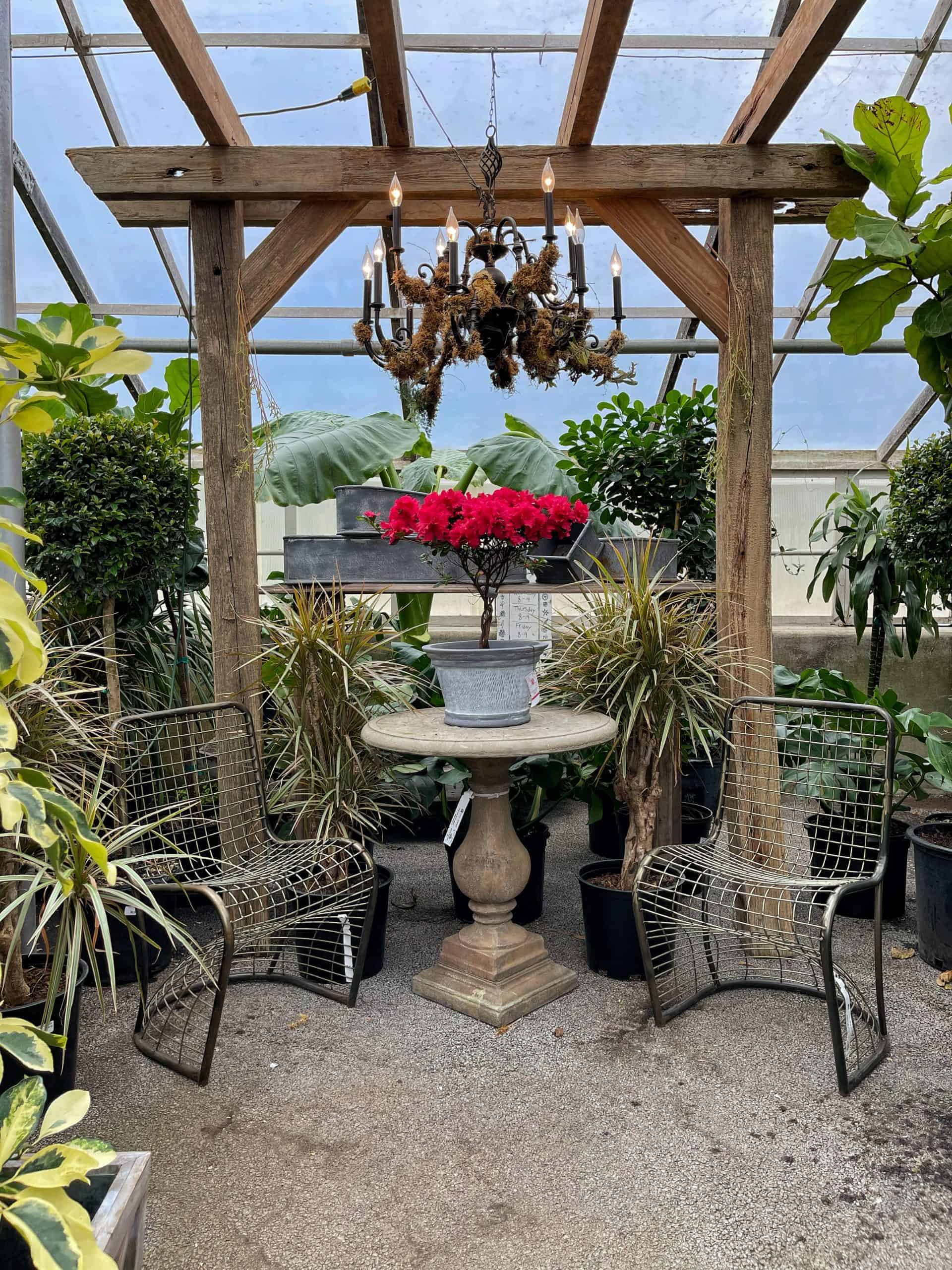 Bits & Pieces
My friend CoCo at The Crowned Goat shared these Favorite Home Organizing Essentials!
Wait until you see this ornament storage hack from Stacy Ling at Bricks N Blooms.
What about Decluttering Your Digital Devices? See all 13 ways from Carol at Blue Sky at Home.
See How to Transition from Christmas to Winter Decor from Cindy at County Road 407.
Regina from Saved from Salvage revealed her Guest Bathroom Makeover.
Do you like Stuffed Mushrooms? Check out this recipe from Renae at Peacock Ridge Farm
---
Thanks so much for following along and I look forward to sharing more adventures with you this year!