Hey Y'all! If you follow me over on Instagram, you know that I was not on the Dirt Road much this past week. I spent some time at our beach cottage with my daughter. We had a great time, although it was cold and rainy.
Dirt Road Adventures – Vacation Time is a look back at this weeks adventures and how exhausting vacation is! LOL. I spent the last few days getting caught up on bills and preparing for the upcoming, busy week! Why do I feel like I need another vacation already? LOL
Vacation Trash Day – Yay!
I couldn't share my vacation story without sharing a little trashy adventure.
I spent the first part of the vacation with my husband. Just before my daughter arrived, my husband left to give us time alone. However, the day he was leaving, we went for a walk and it happened to be trash day at the beach.
We had not gone far when we found a wooden file cabinet by the side of the road. I had been wanting a vintage file cabinet but this one wasn't vintage. So we continued to walk on. After taking a few steps, I turned back with a plan for this, newer than I wanted, file cabinet.
I stood guard while he ran back for the car. It's a good thing I did because another couple showed up, ready to remove the treasure. We didn't fight over it but I was a little worried for a minute. LOL
Thankfully, I wasn't traveling home with him because I don't think we could have all fit into the car.
---
Vacation Time – Mother/Daughter Time
My daughter and I have had a tradition since she's been a grown up and no longer at home. We spend the week of Mother's Day and her birthday together at the beach. It's the only time we get to have Mother/Daughter time alone. We don't have to worry about husbands and fur babies. Last year we didn't get to go and that made this year even more special.
We decided beforehand that we would shop for each other's gift while we were there. This worked out perfectly for Thrifting With The Gals on Wednesday. Here are my gifts which we found at one resale shop. The vintage ironstone pitcher matches a creamer I had previously found. My vintage clock collection is starting to grow with these two new additions.
I never knew that I wanted old pie tins until I saw some that were priced much higher than these on a recent Thrifting with the Gals adventure. Now I need at least one more. If you love vintage shopping and getting a deal, be sure to join my friends and I, here on Instagram every Wednesday, on stories.
Meeting New Friends
Another fun thing that happened while we were leaving the vintage shop, an Instagram friend recognized me and we got to chat. It turns out that she has a vintage booth at Baker Street Curiosity Shop. She was able to share some other great shops with us.
HomeGood's for my Daughter's Gift
Jennifer didn't complain, as I looked at every single item in the vintage shops we visited, however, she's more of a HomeGoods kinda girl. She loves to garden and wanted to add some color to her flower garden. We lucked up immediately with these fun purchases. Two fun bird houses and a three tier plant stand was just what Jennifer wanted for her birthday.
Although the vacation time week didn't involve any sunscreen or sandy feet, we took full advantage of our time by eating well and shopping til we dropped. We also managed a nap, some good reading and catching up over a glass of wine or two. I'm already looking forward to next year.
This is a look back at all my adventures this past week.
Although I was on vacation, I had previously written some posts to share with you while I was gone. First, I shared 17 Patriotic Ideas for Memorial Day Weekend. In addition, I was able to get the front porch ready for some porch sitting. I shared my Best Front Porch Ideas for Spring & Summer. This includes tips for styling to make your porch inviting and creating seating areas to encourage sitting a spell.
Adventures off the Dirt Road
Why Didn't I Think of That?
Each week there are so many wonderful blog posts, and I'm sharing some of my favorites with you today.
There are so many creative ideas, and I'm always asking myself, "Why didn't I think of that"? LOL
A Yummy recipe Adventure
The Lemon Blueberry Muffins look so yummy. Kippi from Kippi at Home shared this delicious recipe just in time for fresh blueberry season.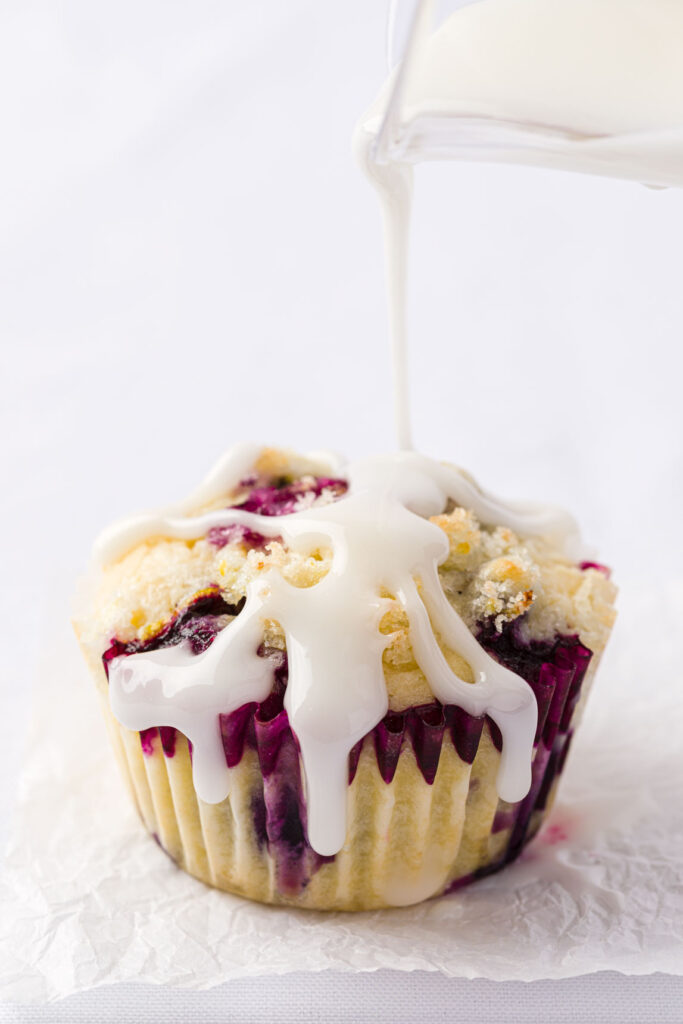 A Gardening Adventure
Kim at Shiplap and Shells shared When to Cut Back Spring Bulbs. Boy, do I wish I'd seen this post earlier. Unfortunately, I cut most of mine back before I left for vacation time and before reading Kim's tips. I hope I shared this in time to save your bulbs.
A Doggy Adventure
8 Tidy Home Tips for Dog Owners was shared by Coco at The Crowned Goat who has 4 dogs. Get ready for some great tips and some sweet doggy faces or tails. LOL
A DIY Adventure
My friend Kirsten at White Arrows Home loves easy and inexpensive DIY projects. She shared this fun magnet project using vintage brooches. I love the retro whimsical look.
---
More Adventures that you don't want to miss
Thanks so much for stopping by today. I hope you got some great tips that you can use this week.