Summertime is here! I rarely want to be indoors during summer months. I prefer to dine outdoors, play games outdoors, sit and talk with friends outdoors. I prefer to do most everything outdoors right now.
This week on Dirt Road Adventures – Summertime Entertaining, I'm taking a look back at all our outdoor adventures here at The Ponds and I found some great inspiration from some of my favorite bloggers as well.
We did make a little more progress on the guest cottage. The shower tile is finished but trim work needs to be done. Several rooms are now bright and cheerful with a fresh coat of paint. I can't wait for the full reveal and I will fill you in on all the details soon.
This is a look back at all my adventures this past week.
The week began with a Corn Hole Game DIY Scoreboard that I made from a thrift store TV Tray Stand. I love finding a use for a cheap thrifted find.
Next, our monthly supper club took place outside in our outdoor kitchen and it was so fun setting a Patriotic Table for the 4th of July..
Then yesterday, I shared possibly the easiest Appetizer Recipe ever. Joan's Onion Dip is only 3 ingredients.
Adventures off the Dirt Road
Why Didn't I Think of That?
Each week there are so many wonderful blog posts, and I'm sharing some of my favorites with you today.
There are so many creative ideas, and I'm always asking myself, "Why didn't I think of that"? LOL
This week is all about outdoor entertaining and there are so many creative ideas.
Who would like this view while dining alfresco? Kim at Shiplap and Shells shared this gorgeous table setting.
Cindy at County Road 406 created this sweet summer setting with a quilt and a stunning hanging centerpiece. LOVE It! To see more click here.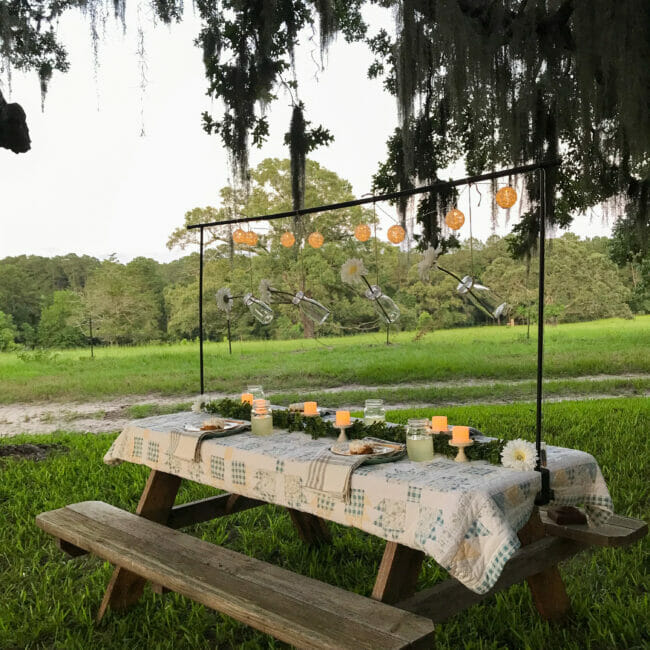 I love how Ann at Dabbling and Decorating styled this thrifted outdoor table.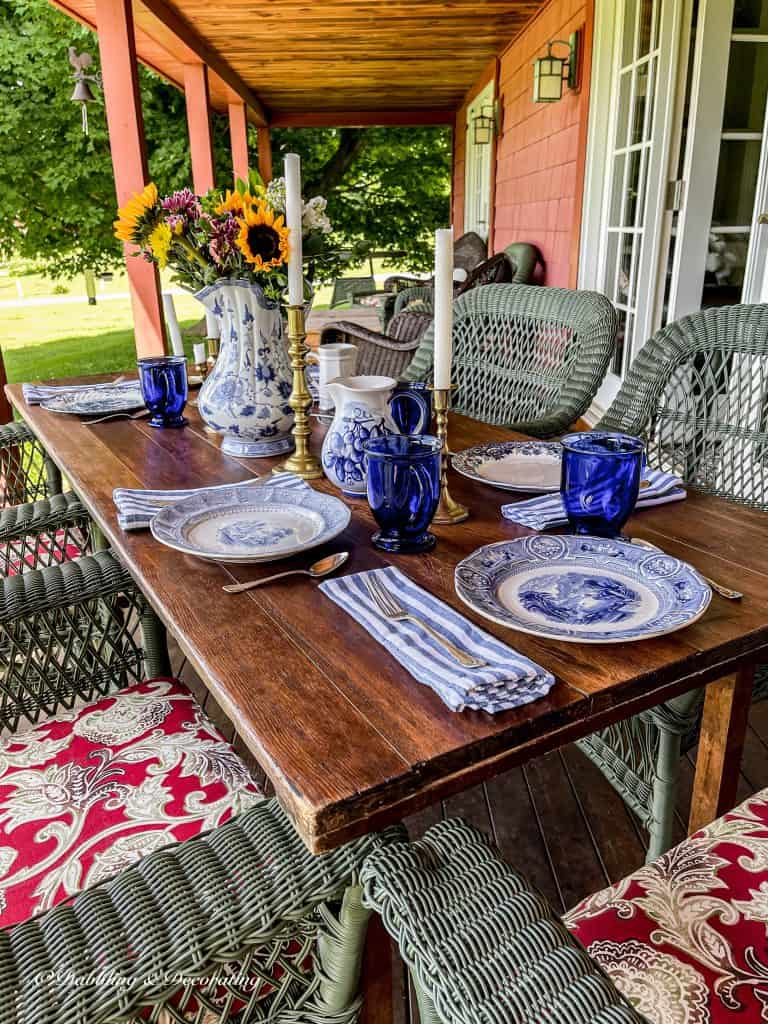 Kristin at White Arrows Home shared this cute summer table with mix matched chairs & sweet milk glass vases. I love the fun colors.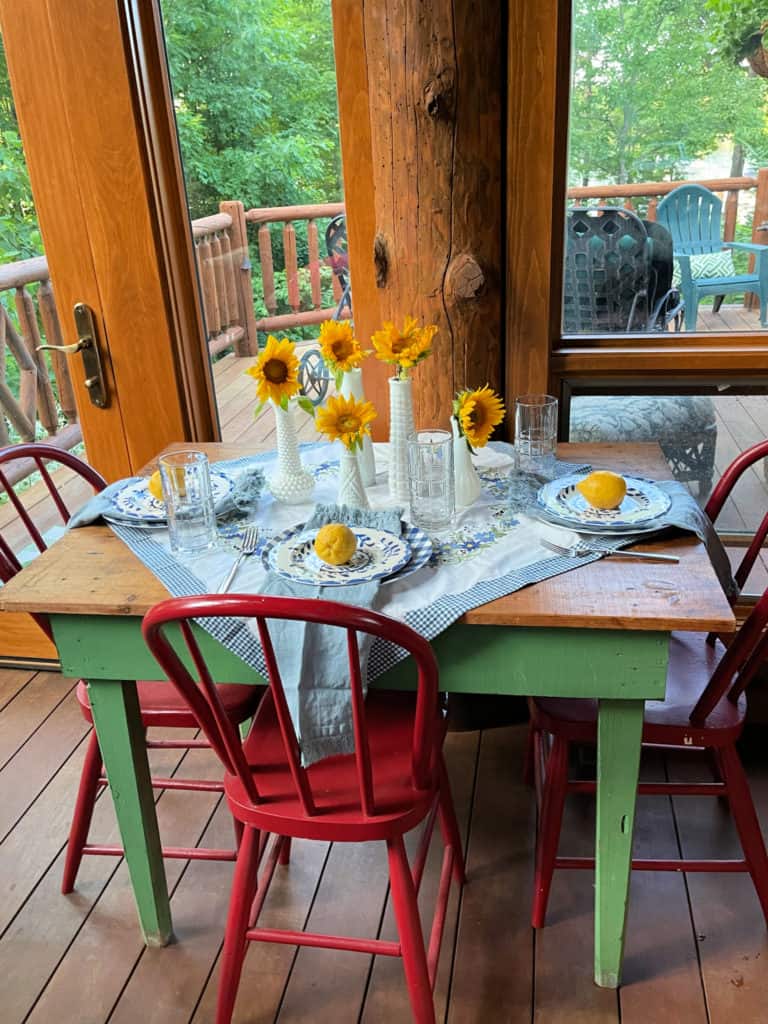 Wouldn't you love to spend some time on the coastal Maine porch? It belongs to my friend Molly from Molly In Maine. Check out her stunning Instragram account here.

Crissy of First Day Of Home shared this gorgeous outdoor dining table as part of a Pinterest Challenge and she knocked it out of the park.
---
More Amazing Outdoor Inspiration
Laura at Everyday Edits also took the challenge and I love her simple, casual summer table.
KariAnne at Thistlewood Farm is entertaining on her Back Porch at the Beach
Leslie at My 100 Year Old Home shared some Back Porch Entertaining Ideas that you don't want to miss.
Thanks so much for stopping by today. I hope you enjoyed all the outdoor inspiration. Have a great day!