Hey y'all!! It's been such a busy week and I'm excited to share what's happening at the end of our dirt road.
Last Sunday I shared a hint about a renovation project that my husband and I were starting. When we first began our Dirt Road Adventures, we added a mobile home to the property. This allowed us to come on weekends and work on the property.
You may remember this post, Dirt Road Adventures Before & After. I shared how we had spent several years working on the property before we decided to build the Farmhouse and move here permanently.
---
We wanted the farmhouse to be located in the same spot, so we moved the mobile home across the first pond to another location. We lived there while the house was under construction and now use it as a guest cottage.
Renovation Ideas
Last week, we decided the guest cottage needed an update. The bathroom tub had always been a piece of junk. There was still carpet in the bedrooms and the paint colors needed an update. You can see some video footage on my saved Instagram stories here.
Our first plan was to replace the tub with a walk in shower. We measured and ordered the materials.
Next, we would rip out all the carpet and replace with laminate flooring.
While out thrifting, I found a great deal on flooring at Habitat for Humanity Restore. It's one of my favorite thrifting spots and great for renovation projects. The flooring was new and we found a great supply of new blinds as well.
Expect the Unexpected
As luck would have it or maybe it's a blessing in disguise, but within a few minutes of removing carpet, we hit our first snag.
The floor was wet, because the hot water heater was leaking.
---
Fortunately, there was no permanent damage. However, the cost of a new hot water heater and installation time took some of the excitement out of this project.
The carpet is out and the new hot water heater is in. We are painting and adding the laminate flooring from Restore. Hopefully, the shower supplies will arrive soon and we can begin demolition of the current tub. YAY!
In Case you Missed it – Dirt Road Adventures

Adventures off the Dirt Road
Why Didn't I Think of That?
Each week there are so many wonderful blog posts, and I'm sharing some of my favorites with you today.
There are so many creative ideas, and I'm always asking myself, "Why didn't I think of that"? LOL
Coco has so many creative ideas and you will love reading all her ideas for summer.
Stacy is a master gardener and you can rely on her professional tips.
Kristin lives in the Northwoods of Wisconsin and her rustic, lakeside style is amazing.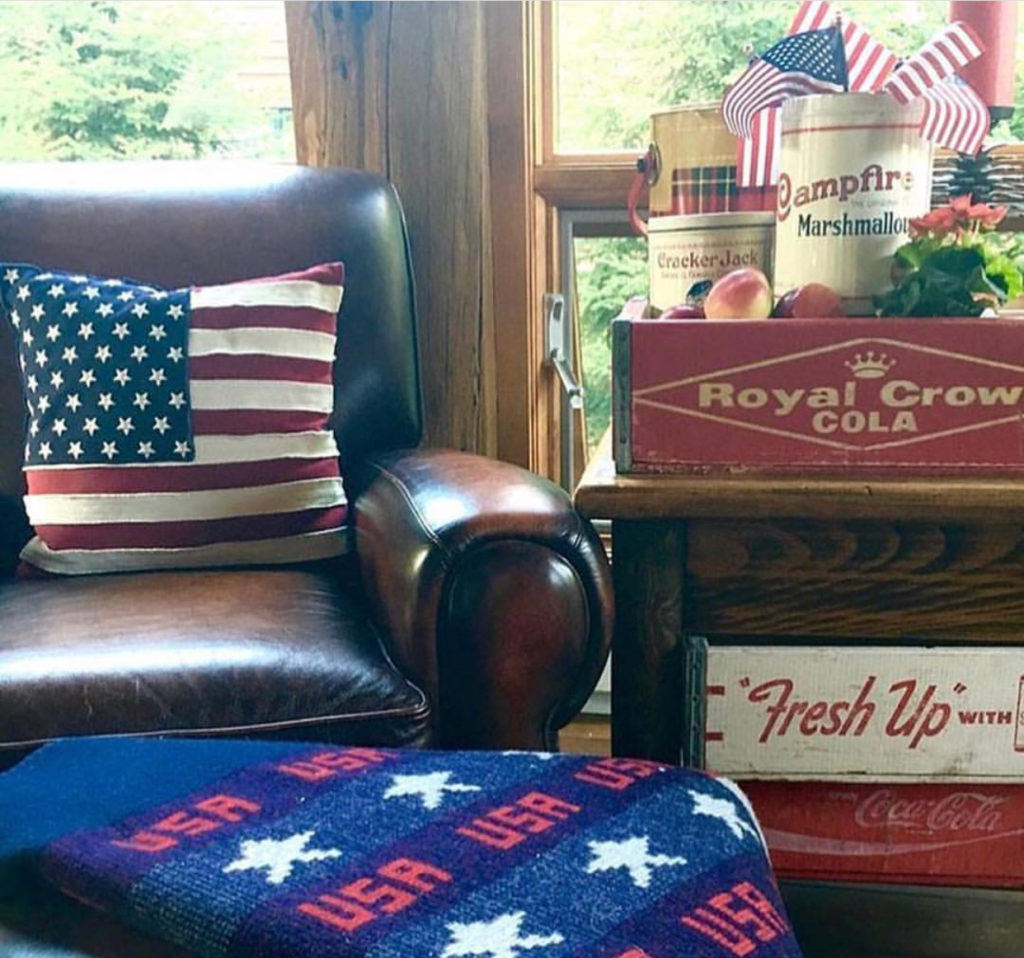 Y'all know I love decorating with my thrifted finds and Ann has some great tips.
---
Leslie at My 100 Year old House – Patriotic Pillow
Thanks so much for stopping by today. I hope you enjoyed this weeks edition of Dirt Road Adventures. I'm looking forward to sharing more adventures this coming week.