Welcome to Dirt Road Adventures! This week we are taking a look back at all things happening at the end of our dirt road and catching up on some of my favorite blog posts from my friends.
Fresh picked Flower Arrangements
Although my flower garden is small, I do have an abundance of blooms and plenty for flower arrangements.
The Black Eyed Susan's are stunning and my little diy flower bed is really overflowing with delight blooms.
I picked several flowers to create a loose flower arrangement centerpiece for our Supper Clubs Summer Picnic. I hope you'll check out all the fun details here.
---
Hydrangea Flower Arrangements
The hydrangeas are starting to fade and I"m desperately trying to save them all. I have so many vases, crocks and ironstone pitchers full of them.
Can you believe all these beautiful colors came from the same plant?
This is a look back at all my adventures this past week.
First, a DIY Headboard from a Yard Sale Find.
I had a Spray Paint Adventure and now these Lanterns look brand new.
The Rotisserie Chicken Salad is so delicious and easy to make. See Recipe here.

Adventures off the Dirt Road
Why Didn't I Think of That?
Each week there are so many wonderful blog posts, and I'm sharing some of my favorites with you today.
There are so many creative ideas, and I'm always asking myself, "Why didn't I think of that"? LOL
Flowers & Gardening Adventures
15 Mistakes New Gardeners Should Avoid by Stacy Ling at Brick N Blooms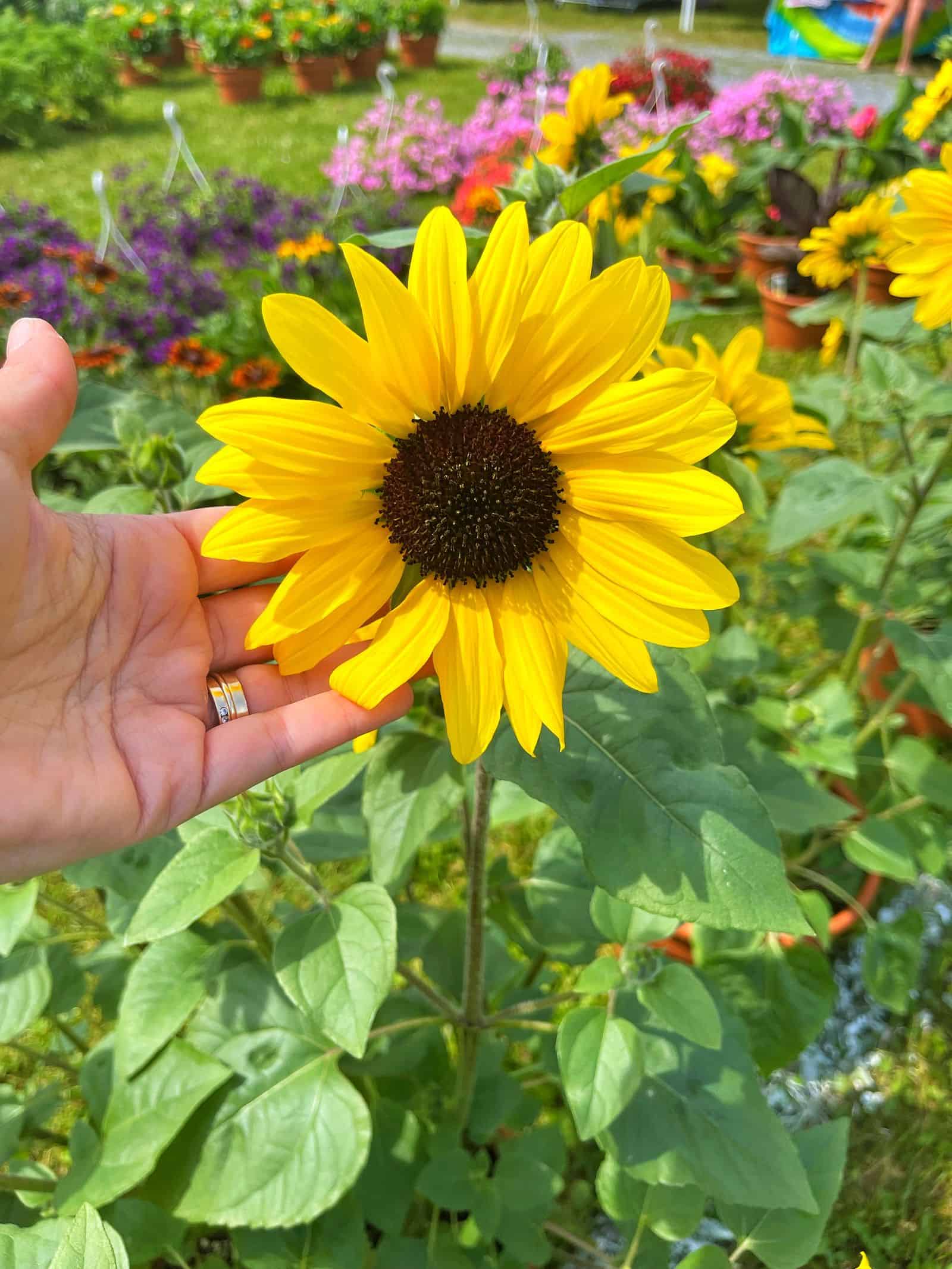 Helpful Flower Arrangement tips – create a Cut Garden
Cut Flower Garden Do's and Don'ts! By Kim at Shiplap and Shells
You have to see How to create a Summer Weed Flower Arrangement – by Ann at Dabbling and Decorating. You will be so impressed.
My friend Kristen at White Arrows Home created a lovely flower arrangement for a centerpiece and it's such a cute idea.
---
Recipe Adventures
Oh my gosh! Doesn't this make your mouth water? I have to try this Strawberry Scone Recipe from Michelle at Thistle Key Lane
---
I'm not much of a cook so a no fail recipe appeals to me. I'd like to try this Best No Fail Strawberry Shortcake Recipe from Julie at My Wee Abode also.
---
DIY Adventures
It's not too late to get your summer DIY on. Here are 9 Summer DIY's shared by Cindy at DIY Beautify.
---
Have you ever built a planter box? Wait until you see this one KariAnne at Thistlewood Farms built.
---
You will love this DIY Back to School Supply Cake from Chloe at Celebrate and Decorate.
---
Thank you so much for joining me today on Dirt Road Adventures! I hope you will share with me any comments or suggestions. You input is appreciated.
Pin it to remember it