1940's Beach Cottage Kitchen Remodel
Y'all, we are so close to having the Beach Cottage Small Kitchen back together.
Did you see this sneak preview I shared earlier in the week?
I can't wait to finish!
However, we are home and expecting some serious winter weather today!
If it's as bad as they are predicting, we could be without power and that may delay our return to the beach.
---
We were able to get all the kitchen shelving installed with the help of Ryobi Cordless Tools. This jigsaw go a work out for sure.
Here is a preview of what's to come. This happened just before we left the cottage.
---
This is a look back at all my adventures this past week.
---
Laughter is the best medicine
If this is true, we should be really healthy right now. Our kiddos took us to see Leanne Morgan at the Tangier Center in Greensboro, NC on Friday night. I laughed nonstop. If you don't know Leanne, google her. You'll be hooked.
I've also been on a mission to find a few things for the beach cottage but didn't have a lot of luck while I was Thrifting with the Gals this week.
Do you follow us on Instagram Stories? If not, be sure to check in with all the hosts as we take you along on our thrifting adventures. Follow me here.
---
In Case You Missed It
Here are the posts I shared last week and if you missed it the first time, be sure to check this out.
This post includes tips from 8 different bloggers who are tackling 8 different areas of your home that need organizing. So many great tips. See the post here.
See these hooks and these baskets that work great on the pantry wall.
---
I'll be sharing more details once the remodel is complete but you can see the before, during and after of our Small Kitchen Remodel here.
How to Force Blooms for Winter
Here is a free way to bring a little sunshine into your winter home. See How to Force Blooms for Winter here.
I love these green vases. I found this one that I love. This one has a hand blown look which would be great with forced stems.
---
Adventures off the Dirt Road
Why Didn't I Think of That?
Each week there are so many wonderful blog posts, and I'm sharing some of my favorites with you today.
There are so many creative ideas, and I'm always asking myself, "Why didn't I think of that"? LOL
My friend Stacy at Bricks N Blooms moved into a new home, with fabulous grounds and she's sharing all her garden tour here. I can't wait to see Stacy bring this property to life.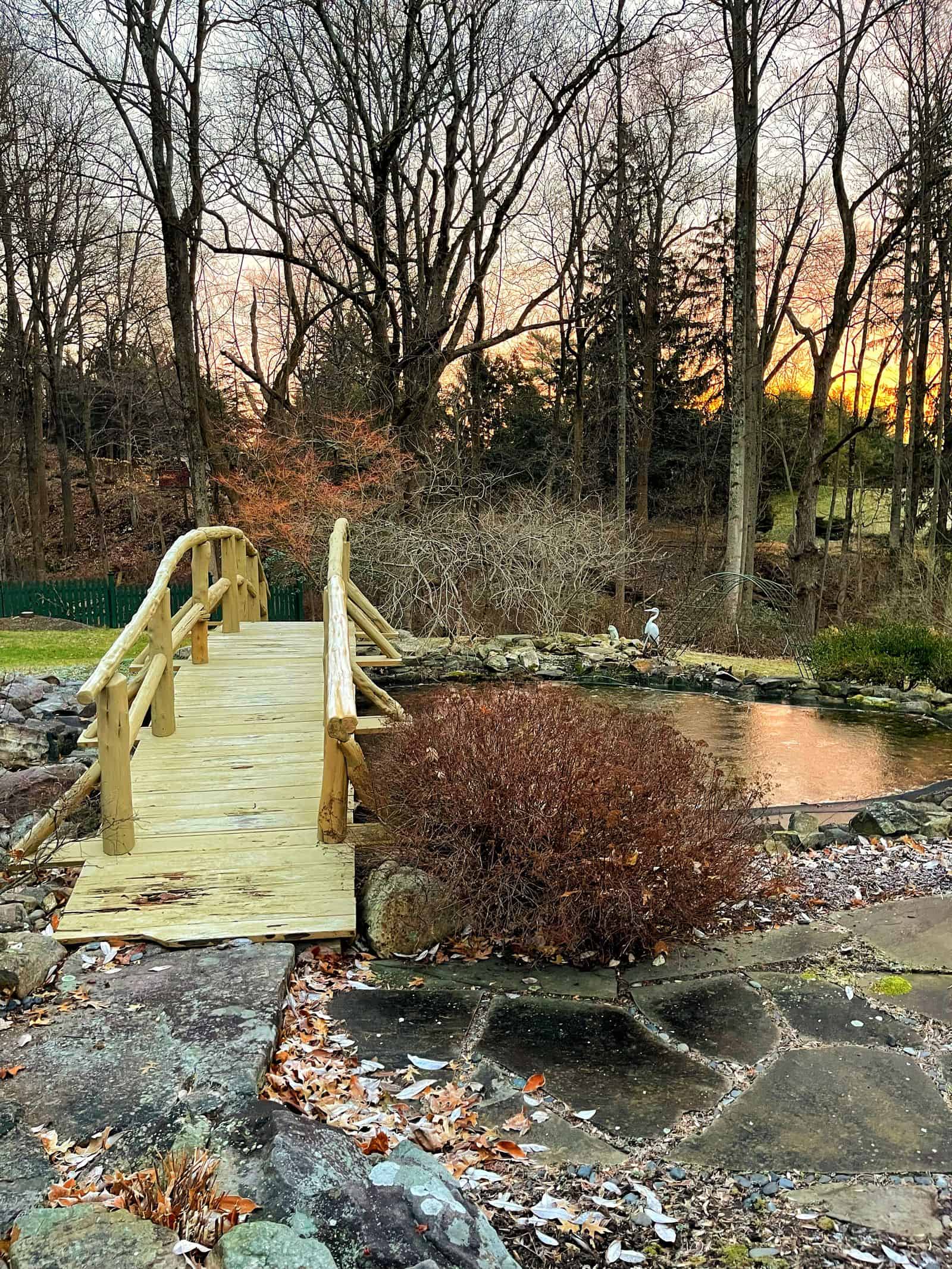 ---
I couldn't have said it better! Read Cindy at County Road 407 – 5 Reasons to Still Love Farmhouse Style No Matter What the Trends Say!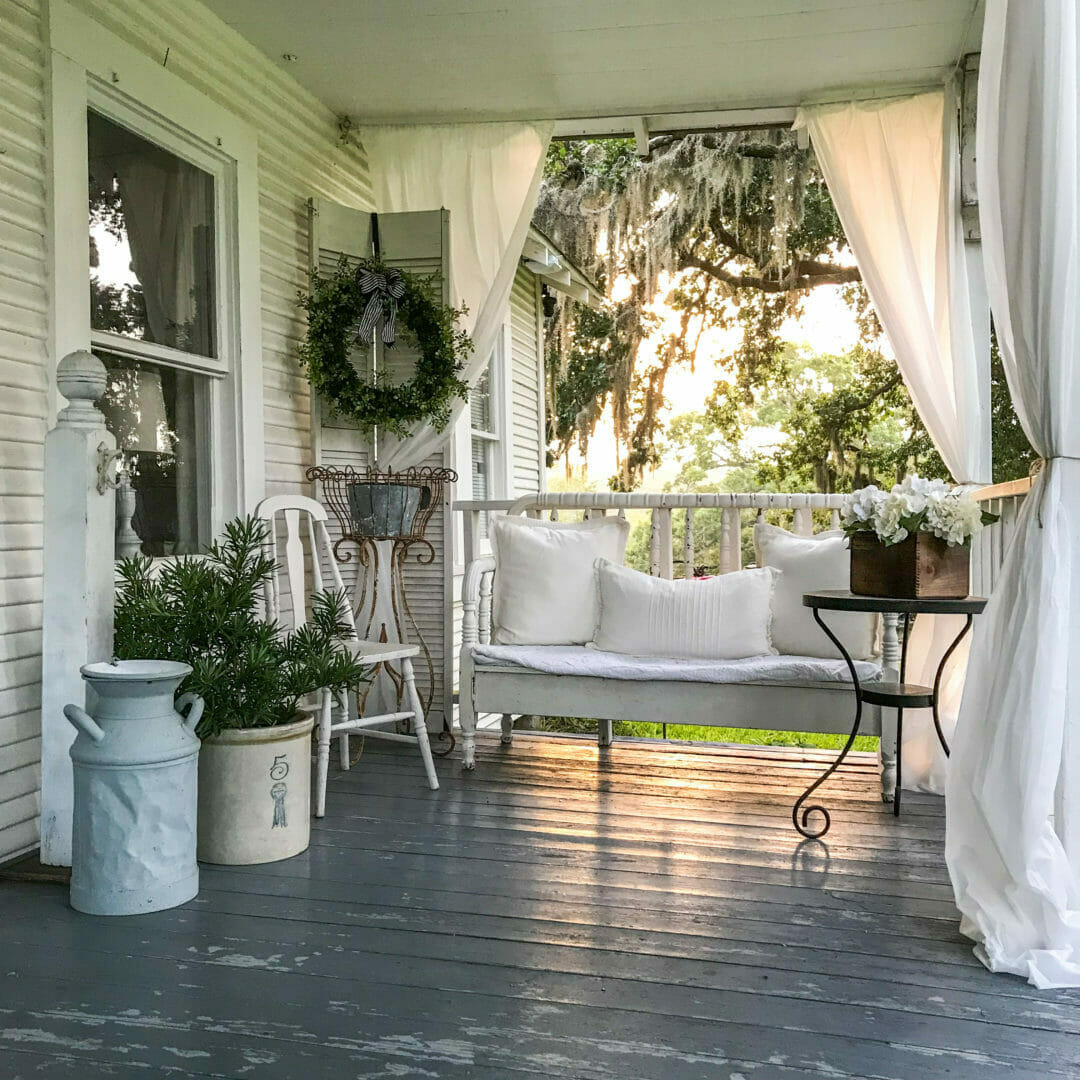 I love this DIY Storage Idea that Robyn from Robyn's French Nest shared this week.
Brendt at She Gave It A Go shared these beautiful Cozy Winter Fireplace Decor Essentials.
---
Bits and Pieces
See these Best Small Pantry Organizing Tips from Michelle at Thistle Key Lane.
Winter Decorating Tips for the Living Room from KariAnne at Thistle Wood Farms
Leslie at My 100 Year Old Home shared How to make a Pom Pom Pillow – so cute.
Best tip ever – How a Penny Can Keep Your Tulips from Drooping! – Ann at Dabbling and Decorating.
Get All Your Questions Answered about How to Grow a Cut Flower Garden from Kim at Shiplap and Shells.
5 Tips for Establishing Emotional Self Care Habits from Chas at Chas Crazy Creations.
Coming this Week
Thrifting with the Gals will be sharing our monthly Blog Hop on Thursday this week. We have a new permanent host – Robyn at Robyn's French Nest. Our guest host this month is Lora Bloomquiest.
I'm sharing what you should be looking for in Thrift Stores this year. Be sure to check back.
In addition, I'll be sharing some winter "it's so easy even I'll make it" recipes.
Great Deals
I love a scented candle and have so many candles from Antique Candle Co., however when creating a cozy centerpiece such as this one, you should be cautious about a fire hazard.
These flameless, flickering candles are a perfect choice. Plus, they have a remote control, which is very important when you have arranged your candles to nestle together. If you had to remove them to switch them on, you would destroy your arrangement. See these great candles here.
Thanks so much for joining me today for Dirt Road Adventures. I'll share snow pics if we get the storm.